IKCEST-ISTIC发 展 中 国 家 大 数 据 技 术 应 用 国 际 培 训 班 顺利举办
IKCEST-ISTIC International Training Workshop on Big Data Technology Application for Developing Countries was Successfully Held
为提升发展中国家大数据领域人才综合素质,9月12日-18日,由IKCEST-ISTIC和西安交通大学联合主办,IKCEST丝路培训基地承办的第42期丝路工程科技发展专项培训——发展中国家大数据技术应用国际培训班在西安交通大学举行。西安交通大学继续教育学院院长邸德海,副院长陈灵、张平川;中国工程院办公厅知识中心办公室副处长、知识中心项目管理办公室副主任刘畅;联合国教科文组织南南合作国际科技创新中心项目经理Mohd Azim Noor等出席开班仪式。来自马来西亚、老挝、毛里求斯、尼日利亚、老挝、柬埔寨、伊朗等地的教育官员及大数据相关人才参加此次培训。
To improve the comprehensive ability of developing countries in the fields of big data, the 42nd IKCEST Training Programme for Silk Road Engineering Science and Technology Development on Big Data Technology Application for Developing Countries was held in Xi'an Jiaotong University from Sept. 12th to 18th. It was co-hosted by IKCEST-ISTIC and Xi'an Jiaotong University, organized by IKCEST Silk Road Training Base. Professor Di Dehai, Dean of School of Continuing Education of Xi'an Jiaotong University, Vice Dean Chen Ling and Vice Dean Zhang Pingchuan, Ms. Liu Chang, Director of Division of International Cooperation, IKCEST, Mohd Azim Noor, Programme Manager of International Technological Centre for South-South Cooperation of UNESCO, attended the opening ceremony. Educational officials and students from Malaysia, Laos, Mauritius, Nigeria, Cambodia, Iran, and other countries attended the training programme.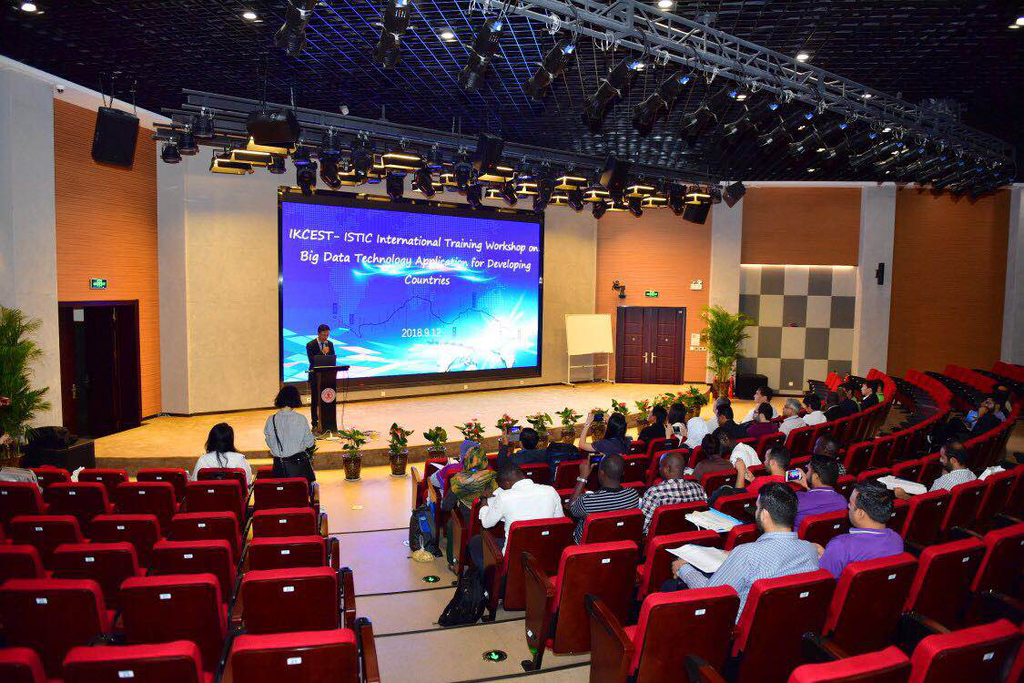 开班典礼上继续教育学院院长邸德海致辞。他向大家简要地介绍了西安交通大学的历史及丝路大学联盟的发展现状,同时向大家隆重讲解了IKCEST丝路培训基地截至目前所取得的成就。他希望通过此次培训,让学员深入了解大数据、人工智能及物联网的发展现状,提升大数据应用能力,培养数据科学领域方面的科技人才。
In his welcoming speech on the opening ceremony, professor Di Dehai first gave a brief introduction to the history and development of both Xi'an Jiaotong University and University Alliance of Silk Road (UASR), and highlighted the achievements of the IKCEST Silk Road Training Base. He then expressed the hope that the attendees of this training workshop can have further understanding of the progress of big data, AI, and Internet of Things, which will help improve their ability to make better use of big data and become leading technological talents in their own fields.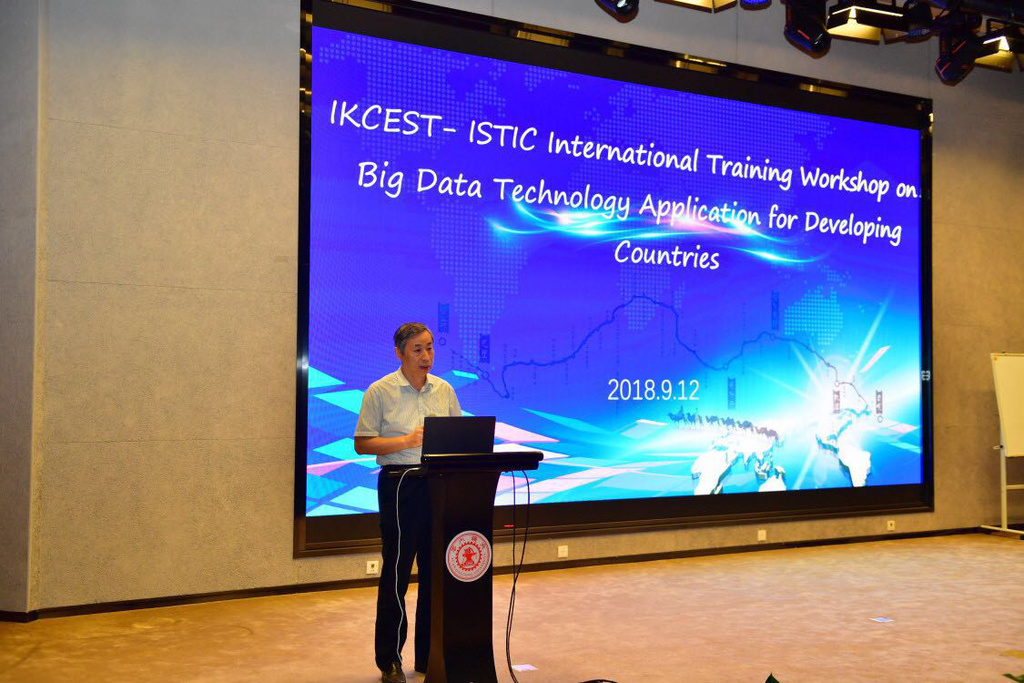 中国工程院办公厅知识中心办公室副处长、知识中心项目管理办公室副主任刘畅发表讲话。她提出IKCEST的主要任务有:1.建立国际化工程和科技知识资源库;2.建立数据服务库,供科技和大数据使用;3.建立专业知识服务系统,与不同的大学合作,如西安交通大学;4.培养有素质的工程人才;5.帮助UNESCO完成其目标和计划。因此,我们应该让更多的专家去分享他们领域的知识,为社会做出更大的贡献,特别是能为那些发展中国家提供帮助。
In her speech, Ms. Liu Chang pointed out that there are 5 major goals for IKCEST: to establish an international resource database for engineering and technology; to establish a service centre for technology and big data; to establish a service system of professional knowledge by cooperating with different universities like Xi'an Jiaotong University, etc; to train more quality talents of engineering; to help better accomplish the goals and plans of UNESCO. She then hoped that more experts would share their research results and expertise with trainees from developing countries and help promote their development.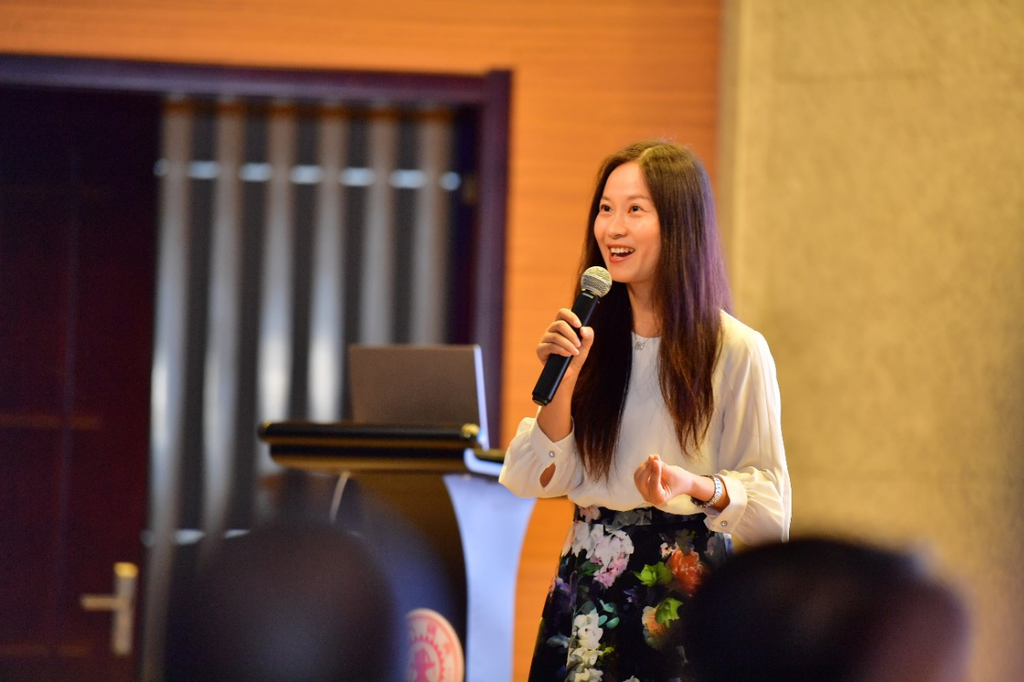 联合国教科文组织南南合作国际科技创新中心项目经理Mohd Azim Noor发表讲话。Azim在讲话中汇报了联合国教科文组织南南合作国际科技创新中心(ISTIC)的发展情况,并对此次活动的主办方IKCEST丝路培训基地和承办方西安交通大学表示感谢。
In his speech, Mohd Azim Noor reported the development of ISTIC for South-South Cooperation of UNESCO and extended his gratitude for IKCEST Silk Road Training Base and Xi'an Jiaotong University for their efforts in preparing and holding this training workshop.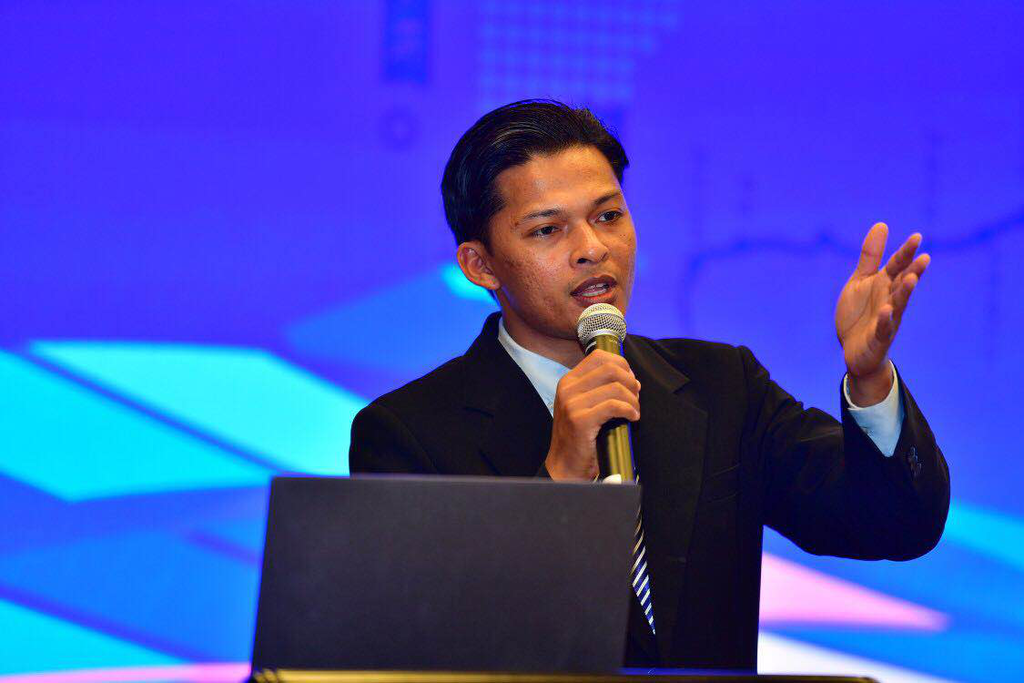 开班仪式结束后,还增设了作业讲解及各位学员的自我介绍环节。通过学员间短暂的交流,使授课教师了解了各位学员的基本信息,以及对大数据、人工智能、物联网的掌握情况,方便在接下来的授课中做适当调整。
After the opening ceremony, there came a self-introduction of all the attendees and assignment analysis. Through this mutual communication between the attendees, the lecturers better got to know about the attendees and their understanding about big data, AI and Internet of Things, which helped them better adjust their teaching approaches.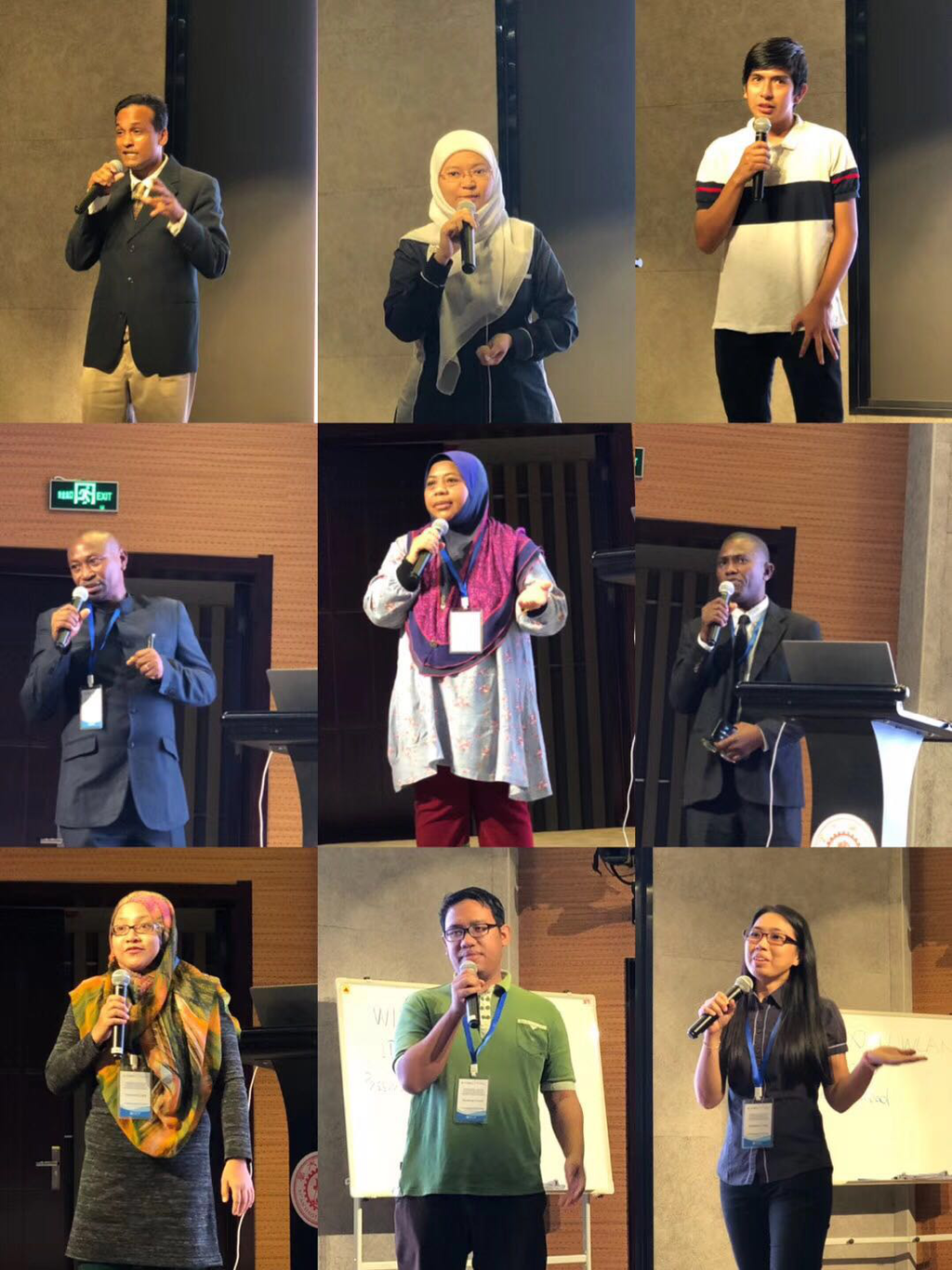 为使学员深入了解大数据、人工智能及物联网,本期培训精心安排了9门课程。除此之外,为了让留学生加深对中国文化的理解,深入了解中国经济发展态势,带领学员们赴陕西历史博物馆、国际港务区、中软国际等地进行参观考察。
To help the students better know about big data, AI and Internet of Things, this programme prepared 9 courses. Besides, trainees were also offered opportunities to visit Shaanxi Historical Museum, Xi an International Logistics Park, and Chinasoft International Corporation so that they might have a better understanding about Chinese culture and economic development.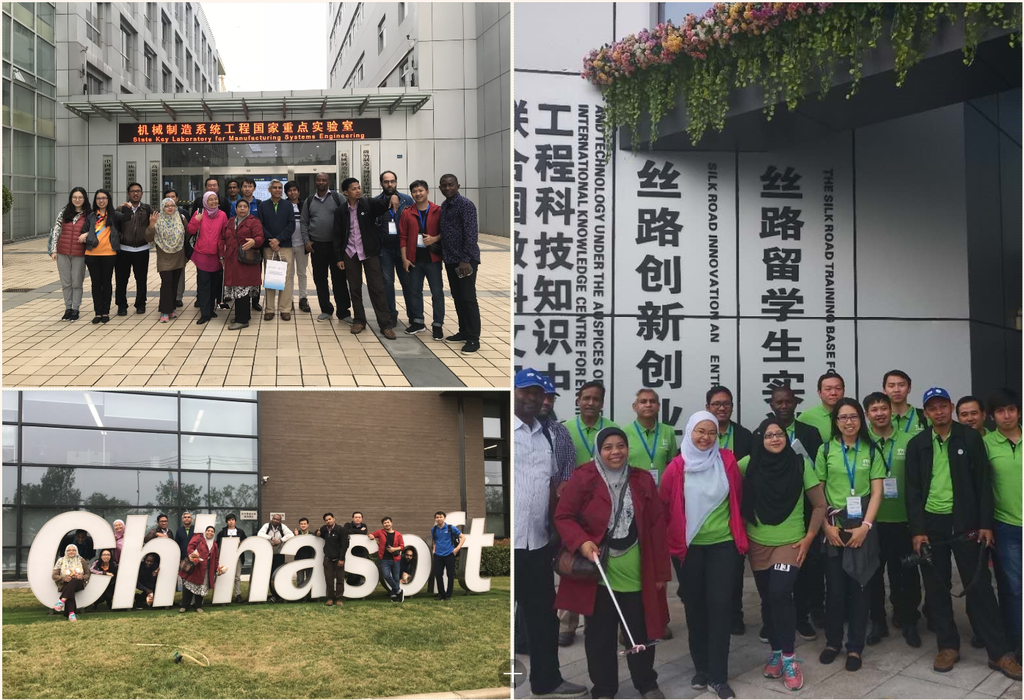 9月18日下午的结业典礼上,每名学员都结合本次培训的收获进行了主题演讲,我校电信学院孙宏滨教授、数学与统计学院惠永昌副教授进行现场点评。七天的培训之旅,来自各国的学员们对大数据的应用与实践能力得到进一步提升,对西安的产业发展,对中国的丝路文化,对西安交通大学都有了全新的了解,并结下了深厚的友谊。
On the closing ceremony, every trainee gave a brief report about their achievement in this workshop, and Professor Sun Hongbin from School of Electronic and Information Engineering and Associate Professor Hui Yongchang from School of Mathematics and Statistics commented on their performances. Through the seven-day training, trainees greatly improved their ability in the application of big data technology, and had a better understanding about China's Silk Road culture, about Xi'an Jiatong University, and about the industrial development in Xi'an city, which helped further strengthen the friendship between China and Belt-road countries.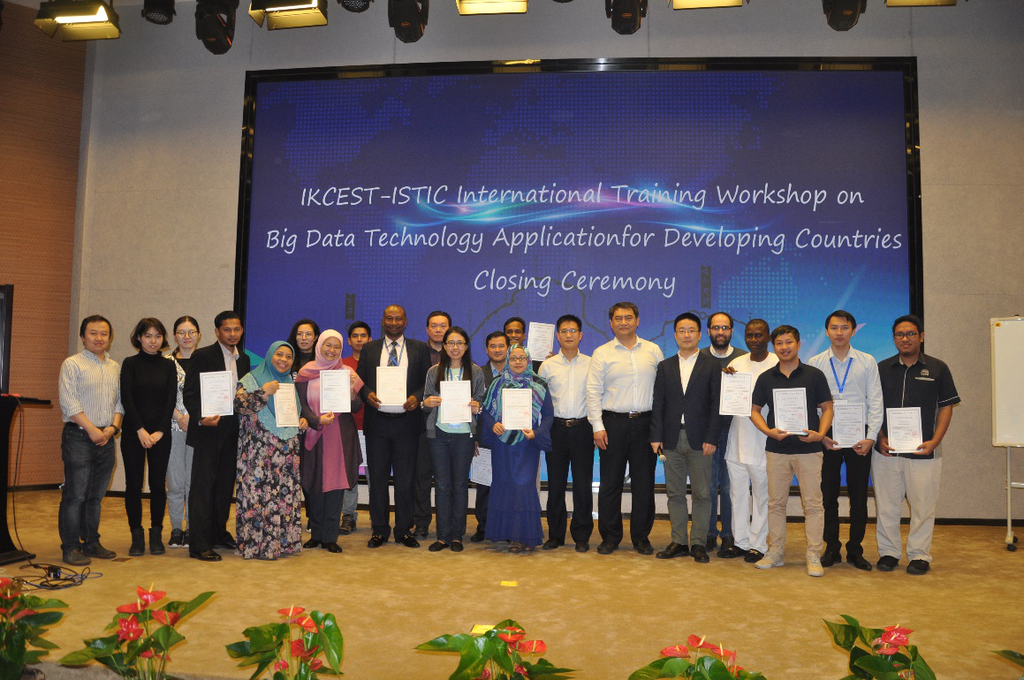 联合国教科文组织国际工程科技知识中心(简称"国际知识中心""IKCEST")是联合国教科文组织下属二类中心,2014年6月在北京成立,依托中国工程院建设,旨在面向世界各国尤其是发展中国家的政策制定者、广大工程科技工作者提供咨询、科研、教育等知识服务。2017年2月,国际知识中心依托西安交通大学,设立"IKCEST丝路培训基地",为"一带一路"沿线国家培养工程科技人才。
The International Knowledge Centre for Engineering Sciences and Technology (shortened as "IKCEST") is a category II centre under the auspices of UNESCO. IKCEST was established on June 2, 2014. The Chinese Academy of Engineering is responsible for the operation and management of the IKCEST. IKCEST aims at providing knowledge-based services at a global scale in the form of consultancies, scientific research and education for policy-makers and engineering science and technology professionals in the world, with particular reference to the developing countries. In February 2017, based in Xi'an Jiaotong University, IKCEST Silk Road Training Base was established, which aims to train more engineering and technological talents for Belt-Road countries.