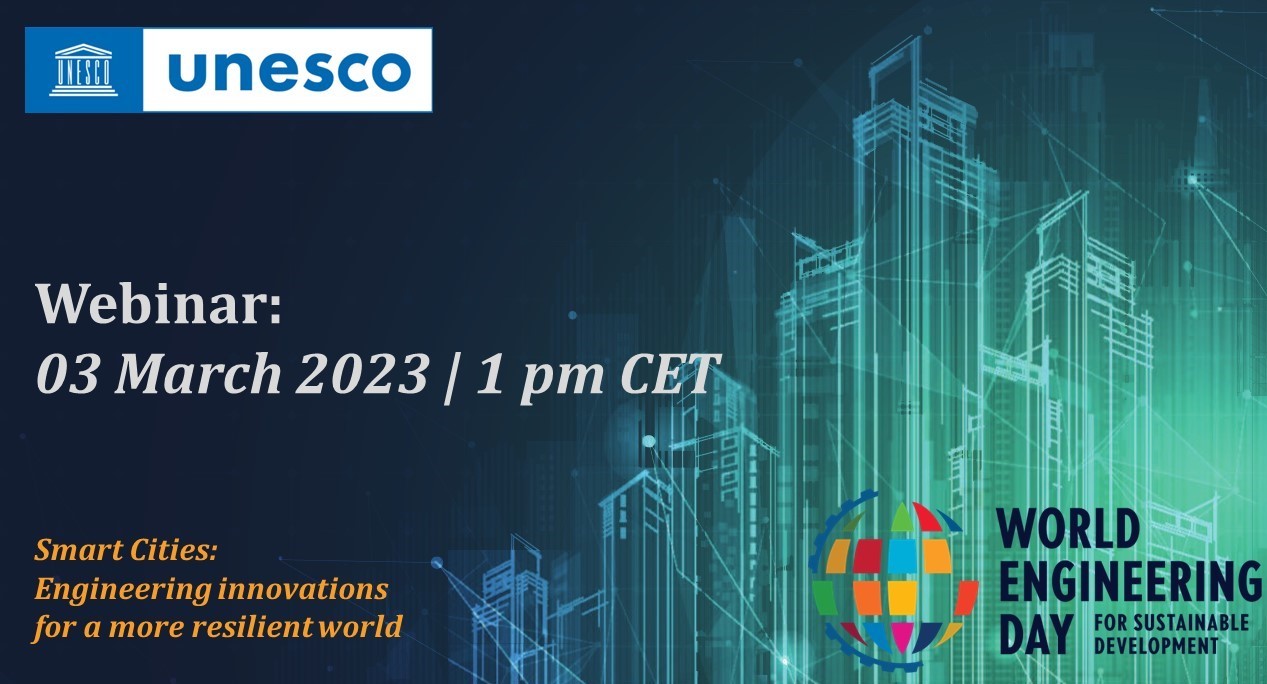 To celebrate the World Engineering Day for Sustainable Development, UNESCO organized a webinar themed on "Smart Cities: Engineering innovations for a more resilient world" on March 3. Prof. LIU Chao, from IKCEST-iCity team, was invited to participate in the webinar.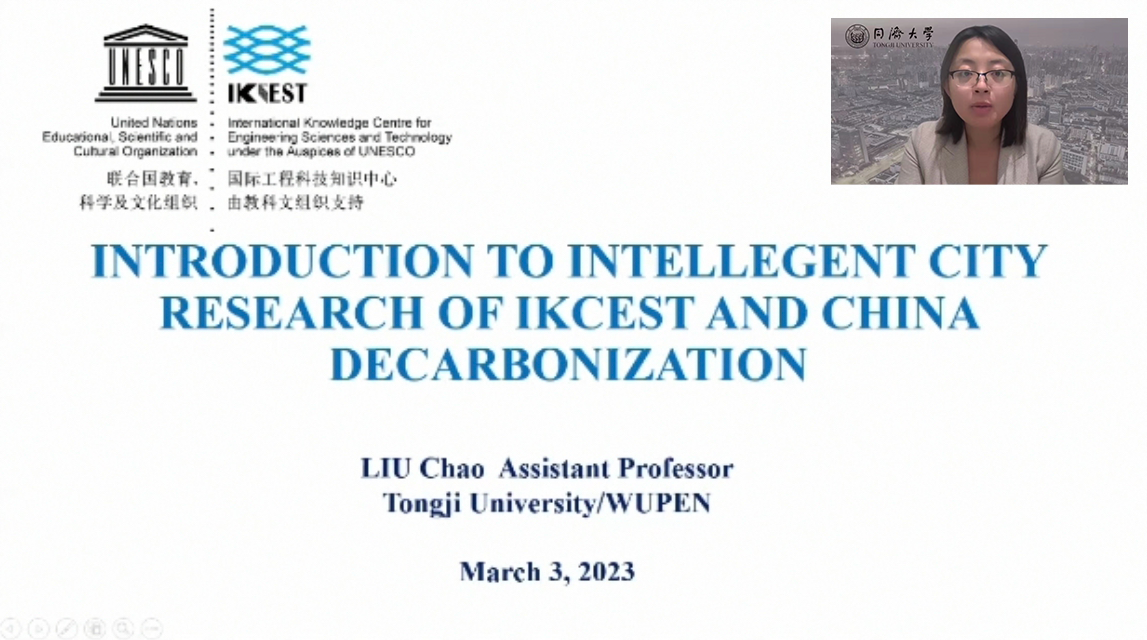 LIU Chao introduced the basic information about IKCEST, its work in intelligent city and carbon neutralization in China. In terms of intelligent city, IKCEST Intelligent city team leader WU Zhiqiang has established the artificial intelligent city database, namely City Big Data Bank (CBDB) which covered 13,861 independently-built areas in the world and identified 504,707 global independent space units. Characterized by multi dimensions, high speed and frequency, wide range and span, good accuracy, the CBDB database supported the city intelligent quotient evaluation system (CityIQ) which provides comprehensive evaluation of over 500 intelligent cities worldwide, and the City Carbon Quotient (City CQ) which reflects the smartness of carbon consumption in the process of urban economic and social development. As for carbon neutrality progress in China, Chinese government has adopted numerous measures and actions to reduce the carbon emission. For example, Shanghai, one of the largest metropolitan cities in china, has successfully refrained its carbon emission in the past years.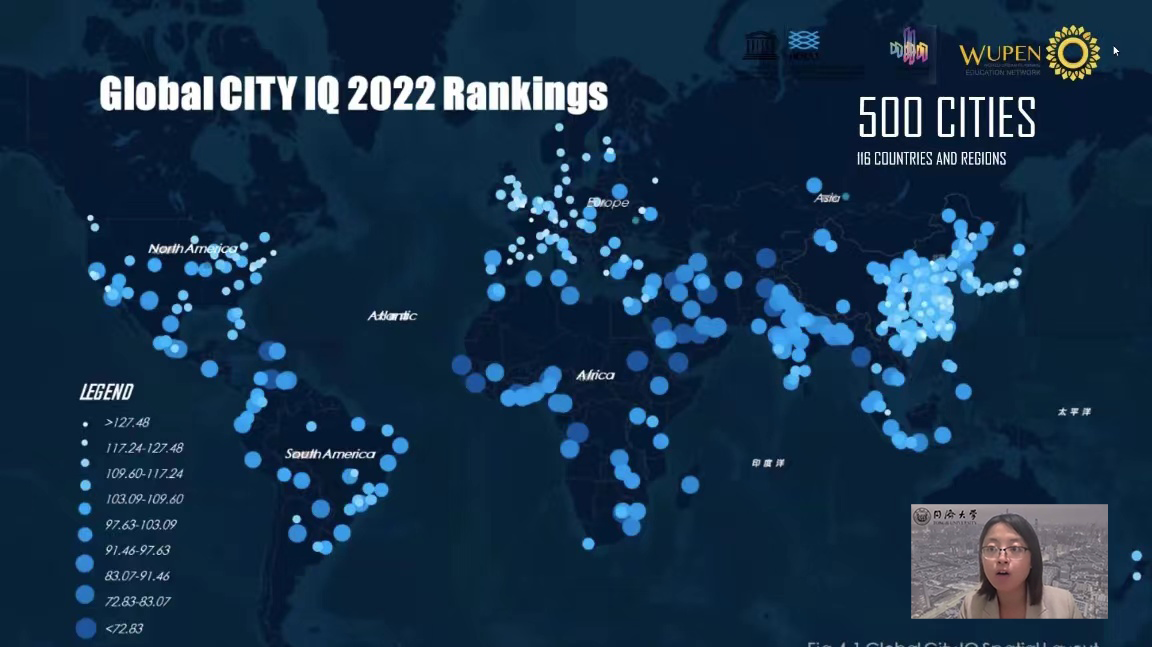 Prof.Liu also discussed with the other panelists on some specific theme-related questions. In her opinion, for most of the public, they do need time to understand and accept the new technologies that bring them the direct benefits for realizing carbon neutrality. Therefore, to develop the technologies that benefit the public directly will be the easiest approach for Shanghai or even for China to integrate the citizens in realization of carbon neutrality.