The Second Sessions of the third governing board and advisory committee for International Knowledge Centre for Engineering Sciences and Technology (IKCEST) was held in Beijing on the evening of September 27, 2022, in person and via video links. Wang Chen, Vice President of CAE, Director of IKCEST attended the sessions and gave a briefing on the IKCEST Biennial Work Plan (2023-2024). The governing board session was co-moderated by Wu Manqing, Vice President of CAE, Chair of the Governing Board, and Rovani Sigamoney, Programme Specialist from UNESCO. The advisory committee session was co-chaired by CAE Member Pan Yunhe and Professor Raj Reddy, a Turing Award Laureate and CAE Foreign Member.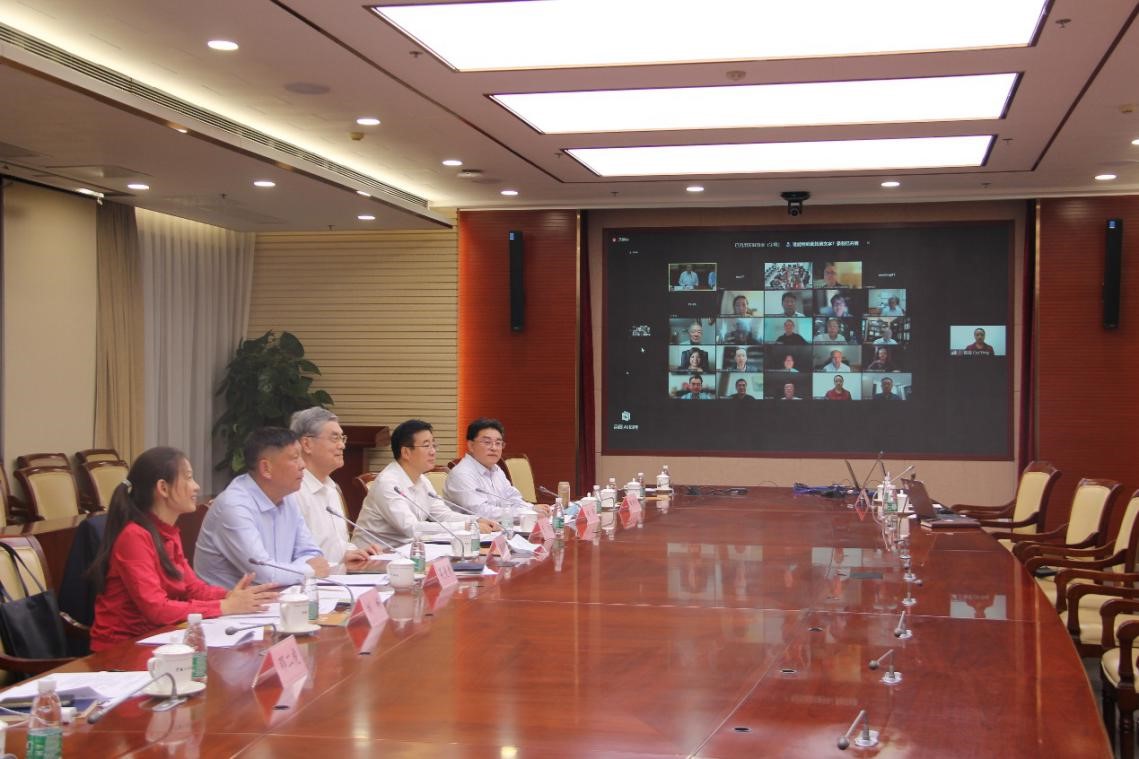 The governing board session reviewed and approved the IKCEST Biennial Work Plan (2023-2024) and the Annual Work Report 2022 (from September 2021 to August 2022), and discussed important topics closely related to IKCEST's future development. Prior to the governing board session, the advisory committee session listened to the work progress reports and watched the online demos from the general and sub-platforms, and discussed prioritized tasks for IKCEST's platform promotion. In addition, CAE Member Wu Zhiqiang delivered a presentation dedicated to intelligent city knowledge service.
Attending experts expressed their appreciation for the productive work accomplished by IKCEST in the past year and put forward constructive suggestions, including further expanding the application of artificial intelligence to improve multilingual translation functions; upgrading the platform system in the mobile terminal to better accommodate user habits; encouraging the exploration of new measures to further enhance its publicity, so as to benefit more users; strengthening cooperation with African countries and other regions of the world; with the ultimate goals of UNESCO in mind, further enhancing its support for UNESCO Recommendation on Open Science.
A total of 80 participants attended the sessions, including Governing Board and Advisory Committee members Li Guojie, Li Bohu, Gao Wen, Wu Cheng, who are all CAE Members, Otthein Herzog, CAE Foreign Member and Member of the German Academy of Engineering (Acatech), Narayanaswamy Balakrishnan, Fellow of the Indian Institute of Science, Cui Ying, Deputy Secretary-General of the Chinese National Commission for UNESCO, etc. Present also in the sessions were experts from the IKCEST general and sub-platforms, Tian Qi, Executive Deputy Director of IKCEST, and the IKCEST secretariat.